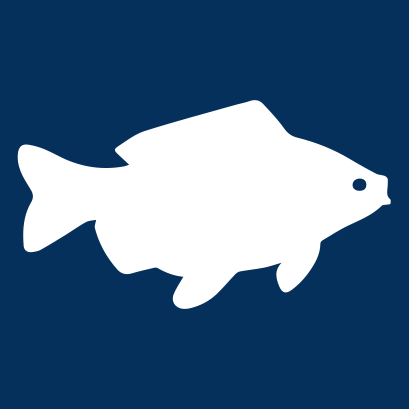 Job Role: Senior Aquaculture Consultant
Full Time or Part Time: Full Time
Job Location: Lymington / Home Based (flexible)
Wage: On application
MEP Description
MacAlister Elliott and Partners Ltd (MEP) is a fisheries and aquaculture consultancy which has been operating since 1977. MEP's work is truly international with projects currently operating around the globe (for example, we currently have projects in the UK, Bangladesh, Falkland Islands, Tonga, Iceland and Cape Verde, amongst many others). Since its inception, the company has worked with public and private organisations alike providing strategic and practical advice on the sustainable development of the fisheries and aquaculture sectors. In the past decade, aquaculture has become an increasingly important part of our work and now accounts for around 30% of the company's revenue. We believe this will continue to grow and are seeking the addition of a new Senior Aquaculture Consultant to help meet this demand and help us expand our areas of expertise and influence.  
Job Description
MEP are seeking an individual to join the MEP team as a Senior Aquaculture Consultant. The role will report directly to the Managing Director and shall be responsible for all aspects of the aquaculture consultancy completed by the company.
MEP compete for international projects on every continent within the aquaculture sector and these projects can vary in size, from large long-term projects with international donors (World Bank, EU, eNGOs, etc) to smaller consultancies for corporate clients. The key (but not sole) tasks to be completed by the Senior Aquaculture Consultant will be as follows:
Proposal Preparation & Selection: Working with MEP's Proposal Manager and junior staff, the Senior Aquaculture Consultant will oversee the selection and preparation of aquaculture specific tenders as required. This may involve some technical input but will also require the individual to determine the most appropriate team for the task (internal and/or external), ensure realistic but competitive budgets are set and finalise all proposals before being sent to the client.  
Technical Input: On specific projects, the Senior Aquaculture Consultant is expected to provide technical expertise and knowledge as part of the specialist project team. Specific areas to be covered will be dependent on the successful applicant's background and specialities but it is anticipated that the role will have an element of technical input (both reviewing other's work but also providing consultancy services themselves). 
Project Management: The Senior Aquaculture Consultant will oversee all aquaculture projects completed by MEP and ensure that they are running effectively and to the highest of standards. They will work with the junior consultancy staff within MEP and our external consultants, to ensure that the Client's expectations and requirements are met, or managed as appropriate, and projects are delivered on time and in budget. They will also be required to report to the MEP Managing Director on aquaculture project performance on a regular basis. 
Business Development: MEP has developed a niche project line in the aquaculture sector around commercial and business based due diligence. While we anticipate this market continuing and forming an important part of the individual's duties, we are also seeking someone who can help the company develop new revenue streams within the aquaculture sector. MEP have an open mind over what these might involve and therefore encourage interested applicants to provide their 'vision' for potential business development, based on their background and experience and, preferably, network of contacts.
Requirements for the Role
The following are seen as necessary requirements for the role:
Previous Sector Experience:

A minimum of five (5) years' experience (preferably 10 years) working in the aquaculture sector either directly or indirectly.

Consultancy Experience:

A minimum of three (3) years' experience working within the consultancy sector (Please Note: MEP will consider candidates that do not have specific consultancy experience if they can demonstrate particularly strong sectorial experience). 

Report Writing Skills:

Excellent ability and experience in writing detailed, high quality, reports. 

 

Willingness to Travel:

The role is likely to require regular travel around the world. 

People Skills and Team Player:

The role will involve working with a variety of international experts to successfully deliver projects, as well as being the main point of contact for MEP's aquaculture Clients (both secured and potential). This will require excellent communication, people management and influencing skills. Further, MEP has a small team of in-house staff and the ability to form

and maintain

positive working relationships based on trust, support

, flexibility,

and positivity is important.

 

Demonstrated IT skills:

MEP completes most of its work remotely and so candidates will need to be highly competent in the use of IT, including Microsoft Office software.
The following are not necessary requirements for this role but will be considered beneficial by MEP:
Business Sectoral Experience:

Experience in the commercial aspects of aquaculture operations (either through direct or indirect experience) would be advantage and help with the development of MEP's current aquaculture due diligence work. 

 

Strong Financial Understanding:

The ability to plan project resources within a competitive financial proposal.

 

Language Skills: 

Although not a requirement, the nature of our work always makes additional language skills an advantage. 

 
Benefits of Working for MEP
At MEP, we strongly believe that we offer a fantastic environment to work with a progressive approach to modern working and ensuring staff are able to achieve a good work/life balance. MEP offers the following benefits; 
A fixed percentage financial bonus system based on accounts which are accessible to all staff. MEP prides itself on this open approach to bonus award which sees all staff discussing and agreeing any bonus related payments on a yearly basis. 

 

A minimum of 25 days paid leave (plus all bank holidays). 

 

Office closure between Christmas and New Year (provided on top of paid leave). MEP typically closes the office during this festive period to allow staff a well-earned rest at the end of the year.

 

A company pension scheme is offered (details provided on request). 

 

Flexible home working. MEP has an office in Lymington, Hampshire but all employees are free to work from home or the office as they see fit, with agreements over how often team meetings are attended in person made on the basis of individual circumstances. MEP also organises regular team gatherings to ensure all staff can meet up in a social environment. 

Flexible hours. Although our standard hours are 9 until 5, Monday to Friday, we are flexible in how staff may approach this and tailor working times to fit the lives of the employee whenever possible. 

 
All interested candidates are asked to send their CV and a covering letter, setting out why they are suitable for the role, to mep@macalister-elliott.com with 'Senior Aquaculture Consultant' in the subject field by Friday 11th November. MEP will then contact candidates if they have been selected for interview (only) by Friday 18th November.