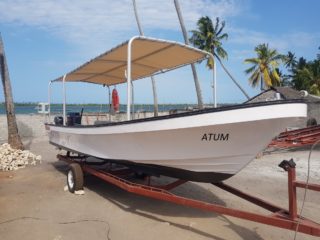 MEP have commenced work for a new project in Palma, Northern Mozambique, following initial work in 2015 designing the Fisheries Livelihood Restoration Program for Anadarko.
MEP are implementing an innovative component of the Anadarko AMA1 Resettlement Plan.  This is designed to pilot potential technical fishing measures and to roll-out post-harvest training courses.  This will contribute to the provision of opportunities to those whose livelihoods are dependent on the fished resources in Palma Bay, and who are likely to be significantly affected by the AMA1 development.
The program will enable evidence-based recommendations to be provided to AMA1, to support the design of wider extension and training programs to offset project impacts on livelihoods.
The DFP requires the completion of three individual programs including:
Diversified fisheries pilot program, including the installation of anchored Fish Aggregating Devices (FADs) outside of the Bay at 300m water depth
Post-harvest fish processing and handling program
Fishing equipment catalogue development, as part of the material assistance program