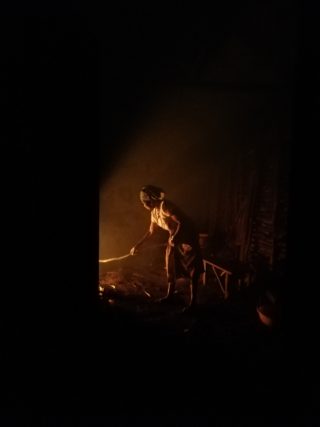 The World Bank West Africa Regional Fisheries Program (WARFP) has recruited MEP and MegaPesca Lda for a study programme in two phases.
These phases will involve installing and trialling improved fish smoking ovens and conducting comparative assessments of smoking technologies, available in selected West African countries.
The project aims to provide a comparative dataset, which individuals can use to select the most beneficial kiln oven for their needs, e.g. improved efficiency, reduced negative health impacts and improved product.
The Phase I scoping mission took place in early June in Sierra Leone, where feasible locations for new kiln types were investigated in Tombo, a fishing village with population c.40,000 on the southern part of the Freetown peninsula.
The photos here show local herring being smoked on a traditional banda oven, local enumerators collecting data on the production cycle, and the preparation of smoked product to market.